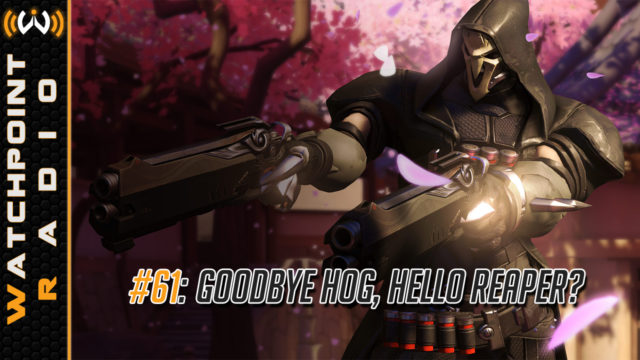 Watchpoint Radio #61: Goodbye Hog, Hello Reaper?
Mikey may be gone, but a new host has come to fill in the large shoes he left behind. Anthony Fox was a guest on our show not long ago, and is not an official host on the show. With him comes some character balance we were expecting. Reaper and McCree got some pretty nice buffs that should show increased usage in the meta, while Roadhog is facing some tough times. No longer the solo pick when you need to carry a team, Roadhog players will need to be careful of who they hook, and be prepared to take multiple shots after a hook.
Additionally there are some nice interface changes, and Horizon Lunar Colony is now available to play. We dig into how D.Va is also a great counter to Pharah; possibly better than Soldier 76 or McCree. Diving into the weekly updates we talk about a new Sombra bug on Route 66, Jeff Kaplan clapping back at a troll, Blizzard's new partnership with Twitch, and a surprise real this week involving D.Va's voice actress.
For the community discussion, Jaa doesn't want to see any new events for a while. What do you think?
Sources