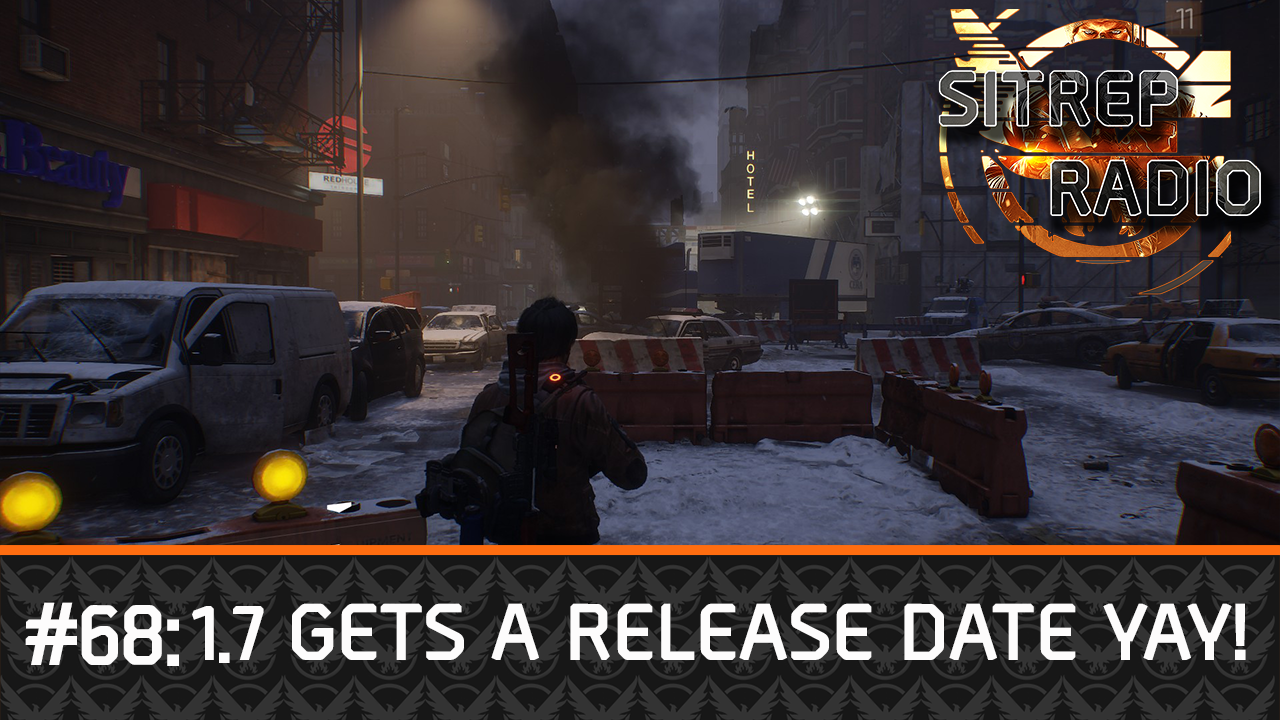 SITREP Happy Hour #68
1.7 GETS A RELEASE DATE YAY!
The wait is almost over with Update 1.7 arriving very soon for Division players.
It's official, update 1.7 will release on all platforms on Tuesday 15th August. The SITREP Radio lads have been taking a break from The Division recently playing a little here and there but focusing on other games in their collection of-late, but it's fair to say they are all very much on-board for the new patch and will be grinding the incoming Global Event "Outbreak" when that goes live with the update. #TeamSITREP will also be streaming this weekend for the latest DCW event. With Luke now joining Mike and Rob as part of the PC MasterRace the boys will be streaming the grind from level 4 onwards (once the Base of Operations is unlocked at level 4 you can team-up and play co-operatively on The Division).
#IFM is shelved again this week so Mike, Rob and Luke end the show for the second week running with an extended chat about the other games they have been playing this week. Mike has been very focused this week on all 3 of the BioShock titles, Rob has jumped onto the Warframe train and Luke has been splitting his time between PUBG, LawBreakers and TeamFortress 2.
Hosts
Mike is a huge lover of all things media based. From games to movies, comics and music. Preferably the alternative genre.
A bit of geek when it comes to TV, Movies, Podcasts, and Games.
I've been a gamer ever since I can remember. I started with a Commodore64, then Amiga1200, and various PCs. Consoles I've owned include SNES, Wii, GameCube, Xbox 360 and every version of PlayStation to date. My most played games are Team Fortress Classic, Championship Manager, early COD titles (don't mention Black Ops or MW3!) as well as almost all of the Gran Turismo and GTA series'.