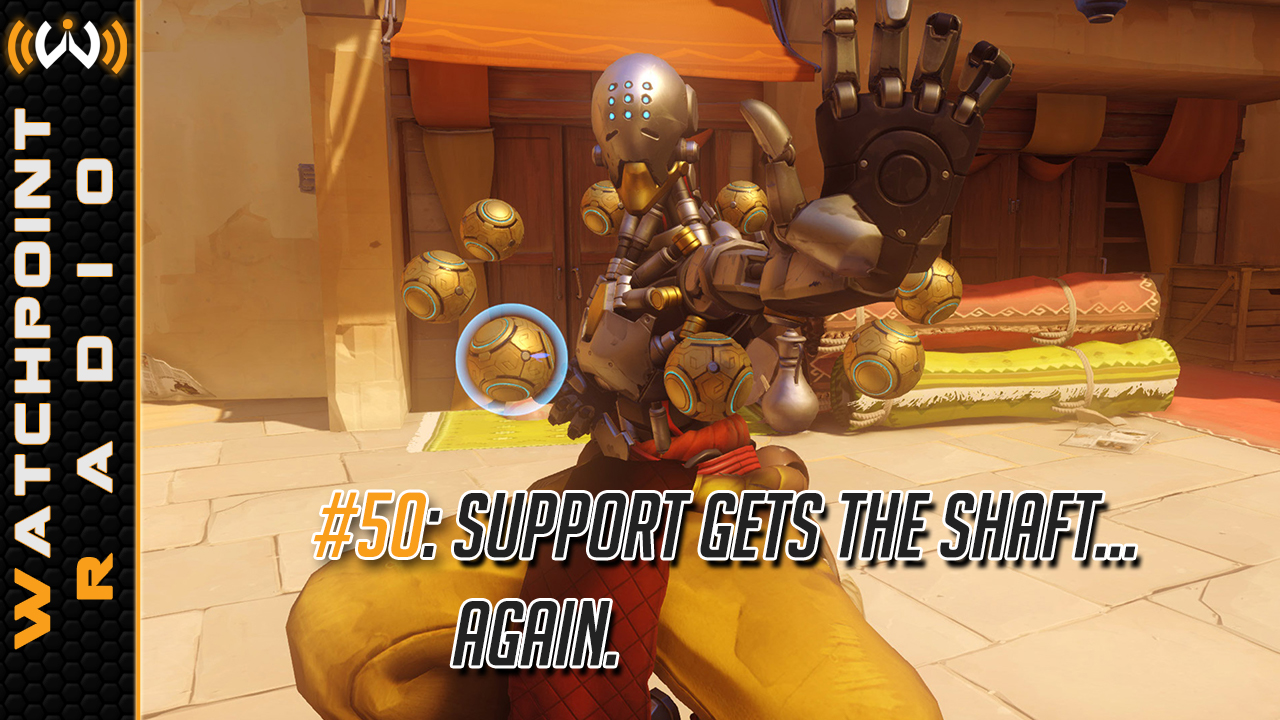 Watchpoint Radio #50
Support Gets the Shaft... Again.
Supports are getting the SR shaft, players are holding competitive matches for ransom, and can you game the SR system by playing unpopular characters?
Well… We made it! Welcome to the 50th episode of Watchpoint Radio! We'd like to give a big thank you to our community that has been listening week for week for the past 50 episodes, and we hope to be able to give you 50 more! Now that all the sappy stuff is out of the way, it's time to talk Supports and how they are getting shafted again. Just like season 2, Support players are finding that they are getting less SR for wins and losing more SR for losses after the most recent patch. What has changed?
We also discuss if there is any benefit to using unpopular characters to game the SR system. The theory is that characters that are played less have less data on them, and should provide an SR advantage to those who play them even fairly well. One Reddit user tested the theory, and he seems to be onto something. We also take a look at the console meta, most of which is predictable, but there are some surprises. We also get into a few weekly updates, and talk about what we think Overwatch needs in the future.
Hosts
Jarret is Executive Director as well as one of the founding members of Mash Those Buttons. He plays all types of games, but tends to lean more toward FPS, Stealth, and Combat games.
Mikey has been playing fighting games since he could reach the arcade stick and buttons. While not be ever being tournament ready he strives to do better. Loves pure action games and enjoying bonkers jrpgs. He's just you're average gaymer.