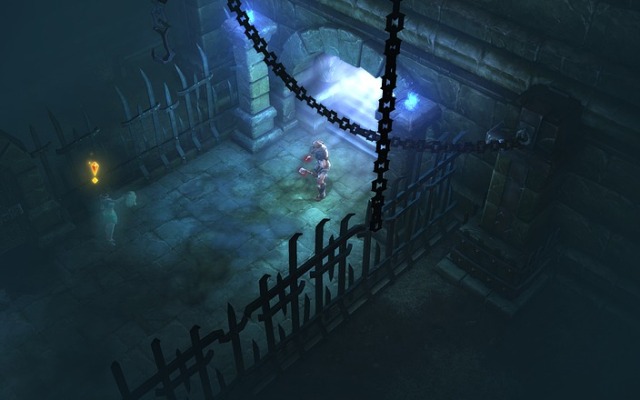 Earlier today Blizzard representatives took the stage at BlizzCon 2011 and talked briefly about a possible console version of Diablo III. It was confirmed that a team is working on a console port, but don't get too excited; the developer stressed that they still have not decided whether to actually release the game on home consoles or not. Game Director Jay Wilson says that the crew is currently focusing on nailing down the controls.
"The movement actually feels better on the controller," he said. That being said, the team is having trouble with targeting. The majority of the configurations they have employed thus far requires a reticule to be used for selecting targets and loot, but they "really don't want to do [that]." Wilson added that "Monster distribution and AI also feels a little bit different than it does on the PC version."
The PC version of the game is scheduled to release sometime early next year. Keep your eyes on MTB for more news on both versions in the coming months.
[Source: Joystiq]