Overwatch League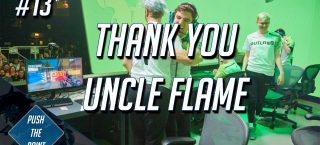 Push The Point #13: Thank You Uncle Flame!
The Houston celebration train has pulled into the station! This week, we discuss the team trends from last week's games, notable stock ups and downs, and Houston's epic week, as well as the increasing prevalence of Sombra GOATS, and the World Cup Committee for team USA.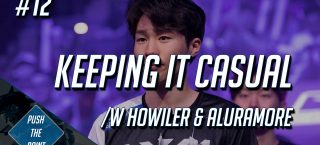 Push The Point #11: Potential Problems with Pete?
We cover the last week's roster drops, the lack of news for Stage 3 patches, and Nate Nanzer's decision to step down from OWL. We also talk about his replacement, Pete Vlastelica, more Blizzard esports concerns, and discuss the recent contenders happenings at the Atlantic Showdown.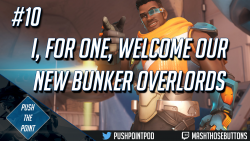 Push The Point #10: I, for one, Welcome Our New Bunker Overlords
We're joined by esports caster Nekkra to discuss this week's roster moves, contenders shakeups, continued merch mishaps and recent patch notes. We also discuss notable incidents from the broader esports scene, including the nature of player contracts and female representation in the scene!