Double Tap
Double Tap #102: Speculation Station
Street Fighter V fixes one of it's longest running issues. Esports companies are cutting down on what players are bringing to the table for that sweet, sweet sponsorship. Also Nappa gets a wig on this week's Mod Hightlights?!?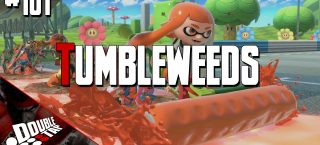 Bison becomes a Final Fantasy character, Soul Calibur VI 6 early beta impressions, Smash Ultimate Invitational on TBS, Fighting Ex Layer officially coming to Steam and More!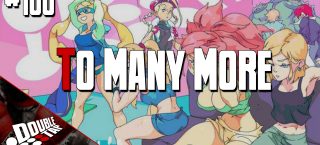 EPISODE 100 IS finally here! CrashTag can't control his excitement, Mezza overbooks the documents, Static G has a fresh pair of shades, Android 17 trailer release, Urien becomes Lord Zed, possible cross play between Sony and Microsoft and more.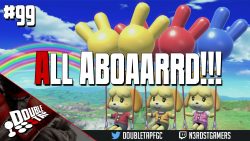 Double Tap #99: All Aboaarrd!!!
Socal Regionals ruins brackets?, SC6 Raphael trailer release, Ultimate Smash gets Animal Crossings Isabelle, War of the Gods: Legends Revealed, Android 17 Announced & More!