Push The Point
An Overwatch League podcast following OWL storylines, players, and major news.
Push the Point is an Overwatch League podcast focused on discussing the events surrounding the league, its players, storylines, and marquee matchups. We aim to provide an engaging and conversational dialogue about the league and its topics, with the desire to encourage a positive outlook of the league and the game itself within the Overwatch and Overwatch League community.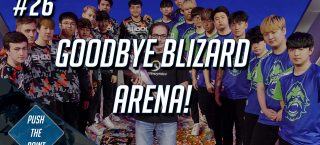 Push The Point #26: Goodbye Blizzard Arena!
Playoffs are a wrap! This week, we cover Grand Finals announcements, this week's playoff results, viewership metric announcements, and bid our goodbyes to the Blizzard Arena. Check it out!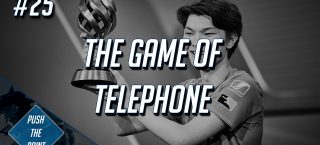 Push The Point #25: The Game of Telephone
This week's playoffs games were incredible! We recap the week's games, season award winners, and look to the coming week's playoff games. So much to cover and so much to look forward to. Check it out!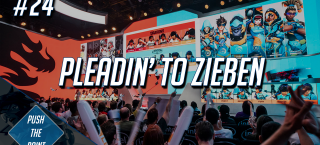 Push The Point #24: Pleadin' to Zieben
This week, we're covering the play-in tourney's results, award winners, meta shifting and more as we enter the Season 2 playoff bracket. Tune in, catch up, and get excited for this week's games!
Push The Point #23: Punching Down
That's a wrap on the regular season! We're covering playoff standings, play in brackets, Dogman's heel turn, and the Season 3 schedule reveal. Check it out!